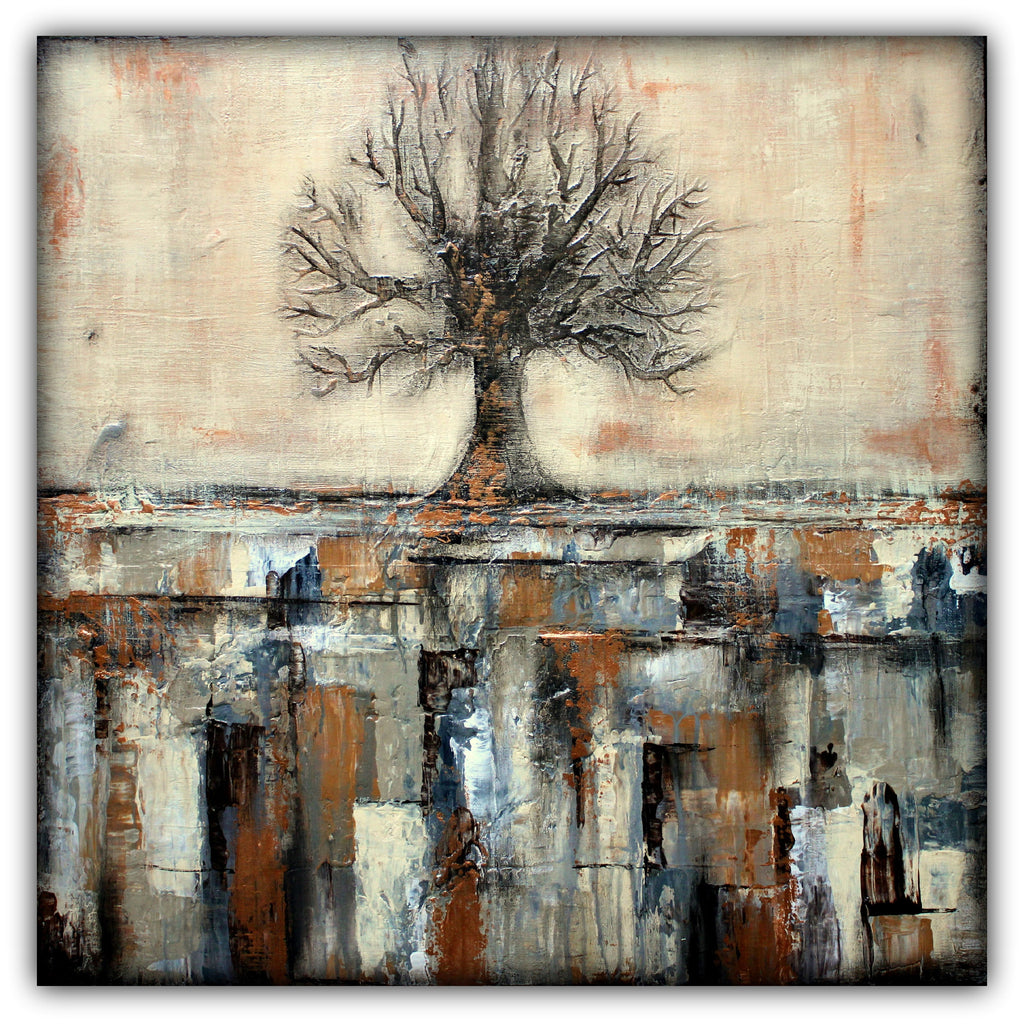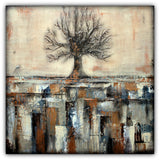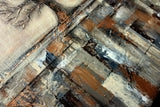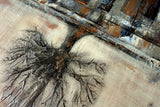 Liz Moran Original
Tree in Brown and Gold Landscape - SOLD
Tree in Brown and Gold Landscape - Texture Art - Acrylics on Canvas
Looking across a flat field of dynamically arranged lines, squares and rectangles, the lonely tree is silhouetted against a blanched and overcast winter sky. The tree is bereft of leaves, but alive and waiting for spring. This harmonically colored scene of browns, greys, whites, golds and coppers is exquisitely barren, but compelling.
This textured abstract landscape painting features heavy textures and soothing colors.  A lone tree sits on the horizon line with thickly painted roots.  Palette knife painting shows rich ivory, brown, gold and copper colors.  Painted with acrylics on a gallery wrapped canvas measuring 24 x 24 x 1.5".
About your painting:
About the surface: it is a 100% cotton wrapped canvas that was double primed and adhered with an acid-free adhesive. Each panel is approximately 1.5" thick.
 About the paint: an acrylic paint that has been milled to have the body and texture of fine oils. Intensely pigmented, these colors are extraordinarily light fast and completely resistant to aging. This combined with mixed media and texture painting techniques make a wonderful piece of art for any collection. Entire painting is sealed twice for protection and a light shine. Guaranteed not to shrink, oxidize, yellow, or crack.
Questions? E-mail modernhomeco@yahoo.com
Want to know more about the artist? Check Elizabeth out here:
*Paintings ship 5-7 business days after cleared payment.  Tracking number is e-mailed to you once your order has shipped.