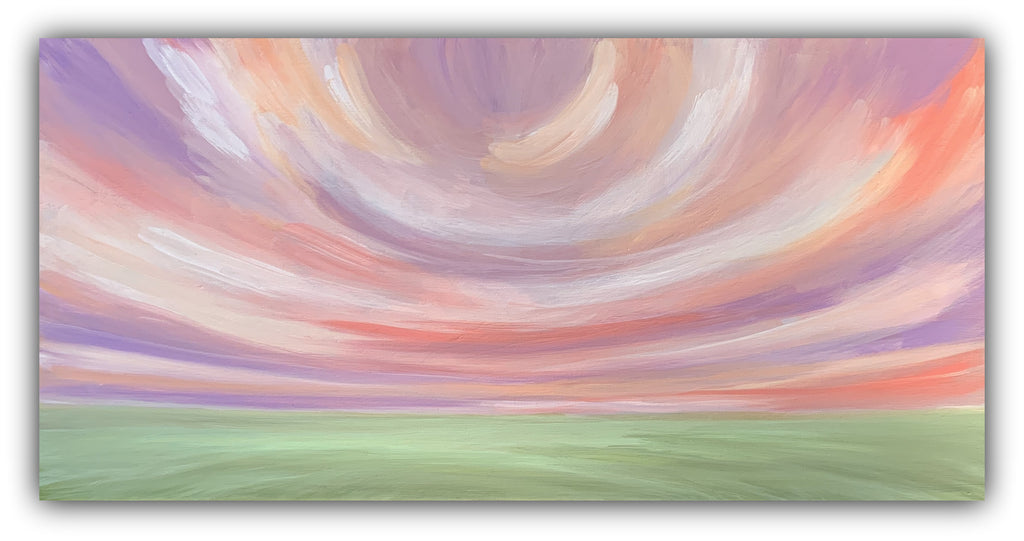 Liz Moran Original
Abstract Landscape Painting
This landscape painting features layers of color and subtle textures. Painted with acrylics on a gallery wrapped canvas measuring 10" x 20 x .75".
About the surface: it is a 100% cotton wrapped canvas that was double primed and adhered with an acid-free adhesive. Each panel is approximately .75" thick.
About the paint: an acrylic paint that has been milled to have the body and texture of fine oils. Intensely pigmented, these colors are extraordinarily light fast and completely resistant to aging. This combined with mixed media and texture painting techniques make a wonderful piece of art for any collection. Entire painting is sealed twice for protection and a light shine. Guaranteed not to shrink, oxidize, yellow, or crack.